Host your Adirondack Wedding at Adirondack Woodcraft Camps in Old Forge, NY
From mid August to mid October every year, Adirondack Woodcraft Camps transforms to host beautiful, unforgettable weddings. Please inquire about specific dates and plan to book early.
If you have been dreaming about the perfect Adirondack Camp Wedding you have found the right spot. Weddings at Adirondack Woodcraft Camps are perfect for brides & grooms who are looking for a romantic getaway or a weekend full of fun and adventure with friends and family.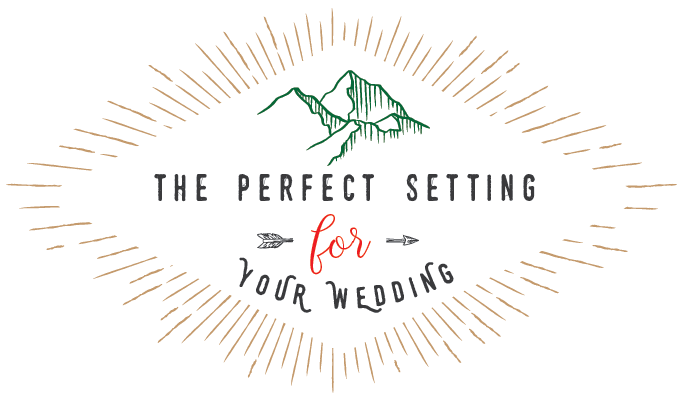 Time.
There is no rush here. You are the only party booked on a given weekend. You can spend plenty of time with your loved ones and enjoy the beauty and fun of your surroundings.
Privacy & Beauty.
Although we are just 7 miles from the town of Old Forge, NY you will feel as though you are nestled in a world of your own once you step on to our 250 acre property which encompasses two pristine lakes and borders the winding Moose river. Don't forget to look up at night to see the the incredible Adirondack starry sky.
Classic Adirondack Feel.
Our Dining Hall & The Long House are exactly what you are picturing when you think "Adirondack." Rustic, charming, exposed beams, large stone fireplaces, wooden floors… they offer the perfect ambiance for your rehearsal dinner & wedding party. Our dining hall has seating available for 150 guests with plenty of space for a dance floor. The space can accommodate up to 200 guests if desired. Our Long House is suited for a smaller, more intimate evening. You can also take your rehearsal dinner outside.
Cool Activities.
Included in your camp get-away is the freedom to enjoy swimming, canoeing & kayaking on our private lake and meandering on all of our hiking and biking trails. Feel free to play tennis, basketball, soccer and softball, too! For an additional fee, rock climbing, archery & rifle ranges are yours to enjoy with your family and friends. Bike rentals are also possible. Please talk to us about your ideas.
Camp-Style Accommodations.
Included in your weekend stay are a mix of bunk-style and private staff cabins with enough lodging space to accommodate up to 150 people. Our more adventurous guests might choose to stay in one of our Adirondack style lean-to's with fire pits outside. You get to choose where your guests will stay and we will greet them and help point them in the right direction upon their arrival. 
Availability & Cost
2024 September & October still has some openings! The cost of an Adirondack wedding weekend at Adirondack Woodcraft Camps is $17,000 for exclusive use of our facility and lodging for the Thursday, Friday and Saturday nights of your wedding weekend. 
Please contact the Camp Directors to receive our digital Adirondack Woodcraft Wedding Brochure and to share your ideas and to learn more specifics.