Our Adirondack Summer Camp Playground
Come to Woodcraft and experience untouched wilderness right outside your cabin doors on our private Adirondack summer camp playground. No crossing any roads or competing for space on a crowded lake. Woodcrafters enjoy direct access to Te-jec-na & Kan-ac-to, two private camp lakes, where they can swim, boat and explore to their heart's content. The Moose River is a walk through the camp's woods away and offers incredible views for its paddlers with only the rush of water and beavers and otters to keep them company. With 500 miles of trails bordering our 250 acre property, campers can enjoy endless hiking and biking directly from Woodcraft.
Woodcraft's buildings are rustic and beautiful Adirondack style cabins with a wooden exterior and red tin roofs. The camp Dining Hall and Long House have full log ceilings with post and beam construction and floor to ceiling stone fireplaces. Our youngest campers (ages 6-9) live in one larger cabin with bathrooms. As campers grow older, they move to divisions with individual cabins for 4-6 campers and one counselor with shared bathhouses next door.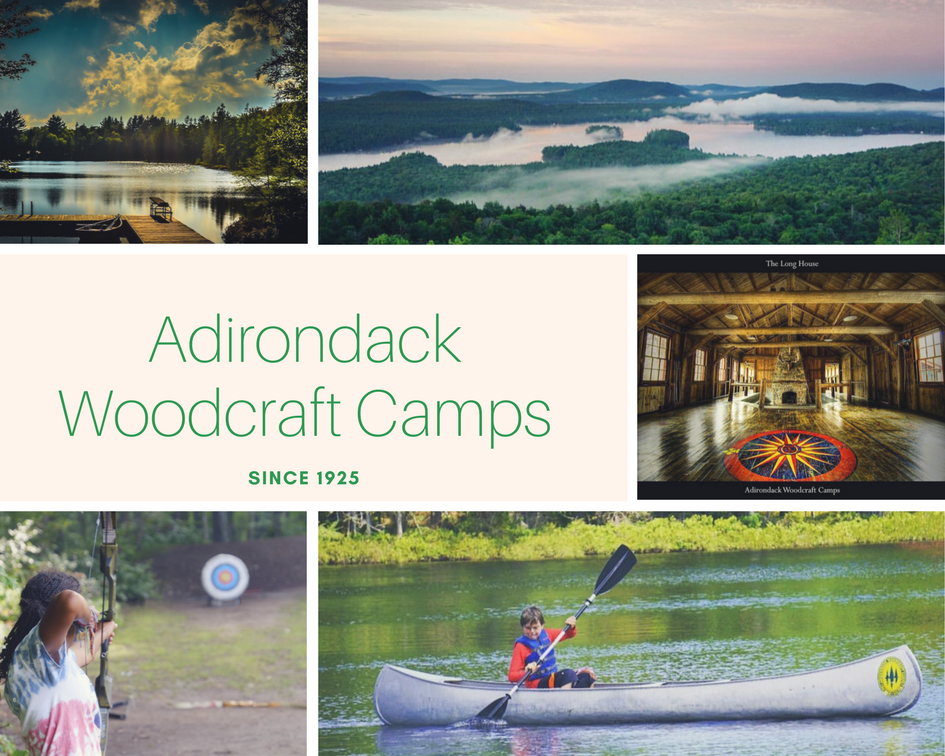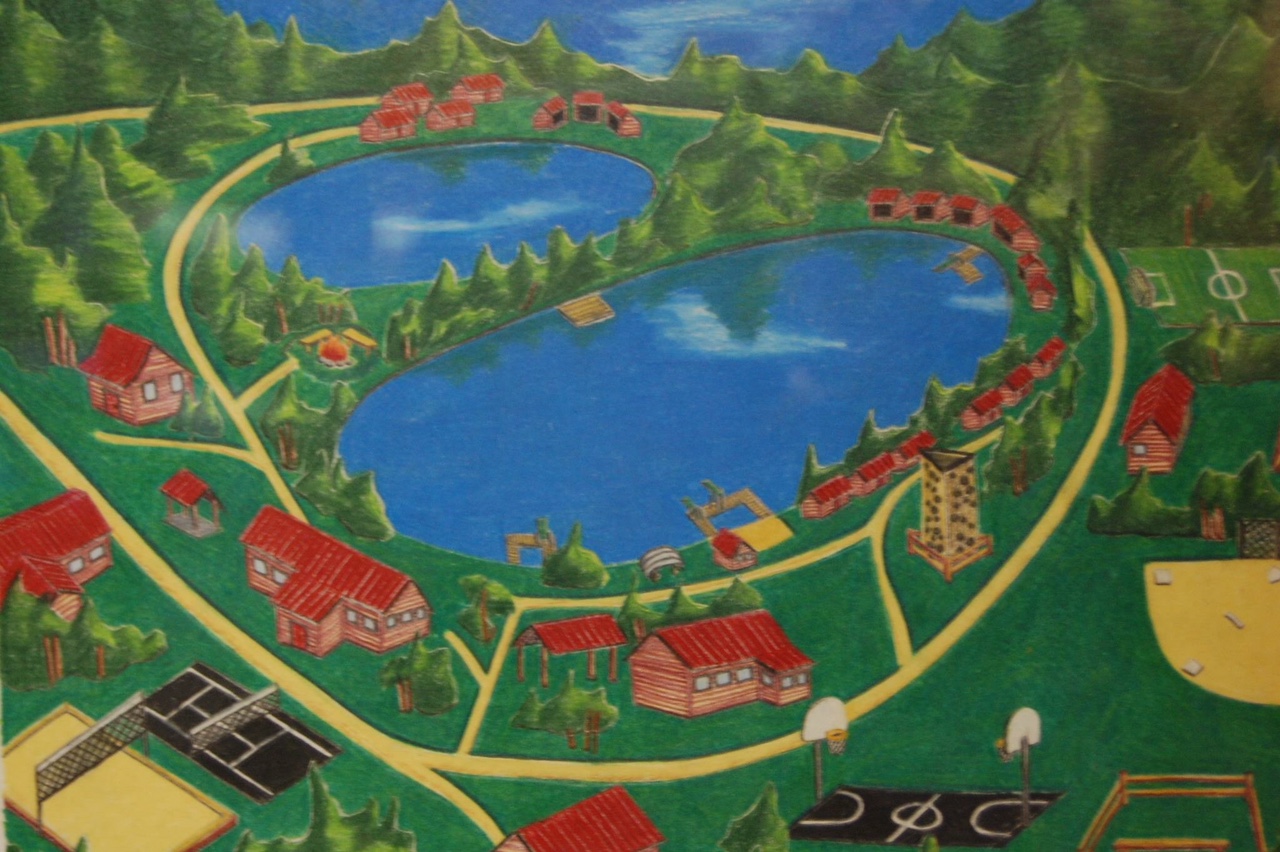 Of course, because Woodcrafters are natural-born adventurers, they also explore other corners of the Adirondack Park during their small group trips. Did you know that the Adirondack Park is the largest park in the U.S. at over six million acres and that Yellowstone National Park could fit inside the Adirondack Park almost three times? It's simply an incredible gift to be able to discover anew every time we venture out. To learn more about the park in general, check out these links: